Society Memberships application is up!
https://www.dystopiarisingma.com/societies
Financial Institutions are also finished!
https://www.dystopiarisingma.com/institutions
Finally, Thank you everybody who participated in the Costume Contest from last month!
1st Place: Frozen North Warrior Lance
2nd Place: Stryx, Plaid & Jolly's Frankenstein Group
3rd Place: Fitz' Hedon Evil Twin Brother
Winner of the Personal Plot Mod was….
Aaron, pilot of Killian & Chance Lincoln!
Finally, we will reveal more info of our prereg goals and news this week!
#BlaineWillbeBack
Mindful Thinking, Prereg and More! (10/24)
Thank you everybody for such a wonderful weekend, I cannot express how awesome it was making your experience happen this past weekend. Once thing I would like to mention is our gratitude towards the patience you had with us this weekend and to remind our players that at the end of the day, we want your game to be the best we can make it. We cannot function or be here without the dedication of our wonderful Guides. They handle the frustrations and positivity of all our players and it can be taxing. We understand that there is a lot happening, so please be mindful of your tone and attitudes towards them.

As for Prereg, It will open up at 2pm on 10/25! Be sure to keep an eye out for next week's prereg goals! A few things we have changed, if you were interested in snagging the 45$ Tickets (6 Hour Casting), we will start with a shorter availability in stock. We are trying to leave enough for our guides to also prereg, but wanna make sure it's fair for everybody as a whole. Otherwise the 45$ tickets will still be available for purchasing at the door of the event.

If you also noticed, DRMA will be moving back to using the Check in Forms. We have sat down with the Corgi enough to know that when it comes to the database, he would much prefer to do it manually than run into errors he cannot fix. Please be patient with the Corgi as we are going to use a manual system to check players in, but still keep that fresh dank yeet Quality customer service y'all are use to!

Huge shout out to Kayla Dill a.k.a "Pickles" for our wonderful event design as we get ourselves ready for November event with their fantastic style of artwork. You can see more of them here at:
Website: kaylamdill.com
Twitter: @kaylamdill
Instagram: kaylamdill
Shop: https://shopcultish.bigcartel.com/
Photos will be released next week from this last event!
If you want to create a Society Membership, we poked the Corgi enough times to get that set up so it will be ready by Sunday!…ish
-Gabu
Prereg for DRMA Oct: Harvest is now open!
We will still be rolling over the 1pm-2pm Siesta time on Saturday and will not have Ops open for modules Sunday Morning. We understand the weekend can be rough and taxing, and enough feedback from the players made us keep this decision, understanding the choice. We will review it again in a few months to make sure there is engagement as we can still send other various things out on Sunday. Post office will still be open!
With the current Financial Institutions, we do have plans to introduce more however we first want to see the development with what we have before we throw the Jojo's, Kiki's and even the Ironwheel Cartel into the mix!

Players and staff loaning props for Zones - Green sticker with name or player number on it for labeling purposes. Loaner must maintain and upkeep. If you are going to store it with us, it must be something that enhances the game and is accessible to all players (like Lab, Library or Honorarium). It must also get the approval of Drea and be able to fit in the Storage without complications. Early Set up is not responsible for setting up the extra props but can pull it out of storage at least. With this in mind, we remind our players, "Don't break the props and do not take them!" There will be clear communication on prop pieces you may take!

Retired/Permed Characters, be available for first night so you can participate in the returning module. If you cannot attend this event or have your casting block first night, do not sweat it! We will have an integration module ready when you are able to come!
Database news, so good that the corgi actually cried happily. The check in system is finalized and prepared for players to interact with! Whoever did manage to put a form in, Corgi has submitted them. If you haven't now you can put your own check in as per normal! VERY BIG KEY NOTE HERE:
Once you have been checked into the event, you CANNOT make any changes left to your character. I will be finalizing prereg check in's thursday night at 11pm. This will be the last time you can do any revisions to your characters!

Check in Link:
https://evolved.dystopiarisingnetwork.com/events/41/selfCheckin

Early Clean up. Anybody who has the 6 hour casting block may opt to use two of their hours for early set up. In this case, Early Set up begins at 2pm and will run until 6pm. Otherwise you are required to fulfil your full casting time in game. Players cannot remain longer to lower their casting shift, they may only use 2 hours. If you stay longer, we will issue 10 CAPs for purposes of additional assistance per hour instead of reduction of casting shifts past the 2 hours.

2 Hour Casting Ticket Benefits (Non-Single Day):
Please remember the casting blocks on your sheet is the range between the 4 hours, you only have to do 2.

2 Hour Casting Tickets Benefit (Single Day): For those who purchase Single Day tickets, remember your casting time is before entering game, or after your 10 hours of consecutive play. Please be aware of CvC actions, as this could complicate your experience if you are locked in game for 4 hours before CvC and 4 hours afterwards.

Early Clean up is only reserved for single day ticket players. Players who have to leave early must be approved by Gabe to get Early Clean Up for emergency, long travel or work-related reasons. Otherwise, all players have the equal responsibility of staying until end of closing announcements and finish their cabin and camp clean up afterwards until character sheet collection at 2:30pm. We have collected enough feedback and it feels wrong for players to abuse the system by doing their clean up early Saturday and staying on site until closing announcements and leaving. This action moving forward is responding to the players who actively stay later and pick up the slack and we not only appreciate it, but understand the frustrations and want to make a working system for everybody that won't be taken advantage of. Early Clean up is only on Saturday.
Finally, onto the last notes: The Choose your Own Adventure is almost complete! We will be posting it early Friday and have it available for all players to use before lay on! We will review all necessary information, however players may use the CYOA information completely in game!

Lastly, We are also implementing PALs or (Personal Attendance Letter system). Thanks to Sabrina Whiteley's recommendation, this is a great in game way of letting us know some things we need to be aware of, without breaking the immersion of game. If you notice something that isn't strictly requring anybody's attention, Come to the Public Works, ask for a PAL slip and write it down. I can be forgetful, but having a system that I can come to, write my thoughts and drop off is relieving and it gives us live data/feedback that might be forgotten after game.

We will have the format at the Public Works office as:
- What you liked about a NPC Group
- What you didn't like about a NPC Group

On our website after the event, the PALs system will pop up again, however that form will have an additional section, letting us know what you did during the event and if there was something we should be aware of!

We got a lot of working parts and systems in place, I'm buzzing to just get this started!! Let's make 3.0 buzz folx!
-Gabu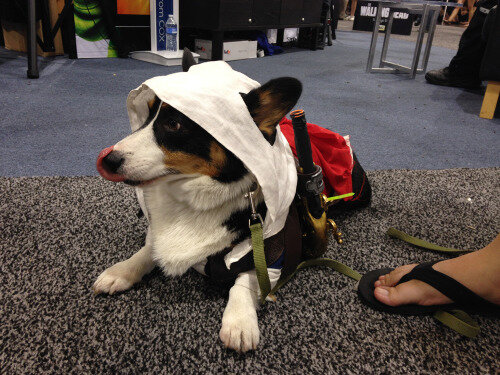 Wasteland, Tenting Space, Mutations, Master Abilities and More!

Hey Y'all! As we prepare ourselves for this weekend, I wanted to go over some stuff.

If you haven't already, there is still time to request a master skill module! Do something awesome with your apocalypse pals!

Don't forget, we also need your Remnant/Accensorite mutation request before the event!

Also some minor updates to pages, some content fixures and the Choose your Own Adventure will be coming out VERY soon!

As for wasteland, after much discussion, we are going to designate the Stone Circle Field (entirely) and parts of the back woods as Wasteland. Drea has designed some awesome signs to designate it. The Crossroads are NOT Wasteland Space, however that back forest area is. There will be signs to designate the edge of wasteland so there isn't confusion.

As for tenting, we are going to utilize the are beside the Mod Space and behind the Hospital/Tavern Side Room, however going into the colder season we will be opening up the Mod space & Main Hall for tents within the next few months. Currently, both are being utilized and tested. Once it starts getting colder (Probably November) we will open up both spaces for sleeping use.
Finally, because of a logistical issue, we do NOT have trap cards available for this event. As such, we will be putting them on plot cards and when Trap Cards are available, we will roll it over onto the proper one. This was a hindsight, however it will not affect much in the long run.

Master Skill Module Request:
https://www.dystopiarisingma.com/master-skill-request

Remnant & Asscensorite Mutation:
https://www.dystopiarisingma.com/mutations-accensorite-request
Prereg Form Error & Countdown!
After realizing there was a prereg form error, we kindly ask our bumblebees to resubmit their forms as the previous ones was sent to a disconnected email.

Also, can we talk about how 3.0 is next weekend?!
#HellaNotReadyYet

As we get closer, don't forget prereg closes on wednesday 8pm and we only have about 15 prereg left on the pins before they will not be available for a while! We got some ideas for the next prereg month's collectibles so keep an eye out for that!

Check in Form:
https://www.dystopiarisingma.com/checkin-link
Due to the volume of difficultly of processing and urgency to help my bumblebees, I will be extending prereg until Wednesday, Sept 25th at 8pm sharp.
If you already did trade in, you will have your cards written in your envelope. I will be having trade in lines next to regular registration and prereg is as easy as grab an envelope and go.
First priority will go to New players and Prereg so if you havent already, hit up that prereg!
Buy tickets:
https://www.dystopiarisingma.com/prereg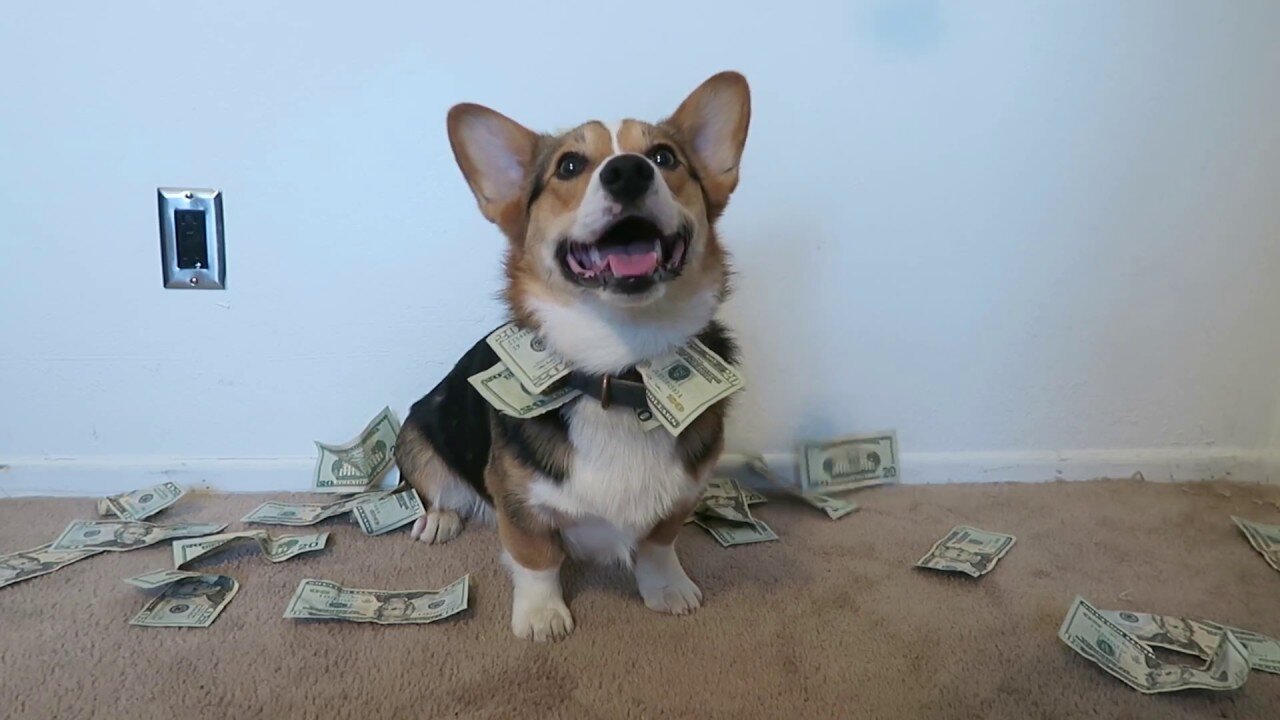 As we get closer to game, let's take a minute to see what groups invested as great local patrons in the region of the Mass.
Working with these groups, you will find great avenues of business and prosperity for your own needs as well as theirs. Take the time to meet reps from this group and talk business with the heads of these organizations.
Dont be afraid to ask questions when any members of these groups come out. Education and Funding are equally important!
Also be on the look out for updates on the Choose your Own Adventure as that is in finalizing phase!
https://www.dystopiarisingma.com/local-financial-institutions
Database Update
Hey my bumblebees!
I got some database updates for yall! As we continued porting over 2.x build to 3.0, there were some overhauling of porting user access and as such all characters will be zero'd out if you have saved your builds. Don't worry you aren't losing any build, but you would just need to remake your characters again at game.
Your builds will be reset on Sept 14th and if you attempt to remake it, it will not stick. If you want, there is a function to print your sheet and download as a pdf file or screen shot or write it down so once we get it all set up, we can have you zoomed through the event in no time.
This also gives us a chance to get all the build that was previously missing to reflect on your character slots from advanced membership, buybacks, etc. We just have to make sure your access to the new database has the correct email as that was the reason for this hiccup in the first place.

We can definitely talk about this in person during our 3.0 social event on sunday!
https://www.facebook.com/events/372133237049259/
Any questions, you can contact gabe@dystopiarisingma.com
Updates to Website
Phew! Website got a content overall and lordy was that a day's work!

Here are some Corgi Updates to the site:
-New Player
3.0 Guide, Community Info, Waivers & Photo Release Forms, Commonly Asked Questions, and some good content to look up!
- Setting
Game History & Info, Strain Guide, Rulebook, Game Photos
- Community
Ingredients of Play, OK Check In System, Social Media Links, Database & Character Creation Generator and Local Policies
- Event
Prereg link, Calendar of Events and Location of Site and Info
- Action Requests, Submissions & Applications
Backgrounds, Plot Requests, Character Revival, Master Skill Request, Mutation & Accensorite Requests, Financial Institution Request, Guide & Writer Applications, Achivement Request and Character Creation/Rewrite (And Retirement Arcs)
- Contact Us
How to contact the team, About the team and our chapter, alittle more info about each employee and all forms of feedback.
- Shop
Prop Storage, Advanced Membership, DR Mech and our DRMA Wallpaper
Oof! I was a busy Corgi today, but that's all for updates, have fun filling forms out y'all!

Gabu